Our local library posted a reading challenge for school aged children and I was so thrilled to be able to sign Chloe up for it. Boy oh boy! She is reading!!! I can't believe it. My darling girl is growing up so fast.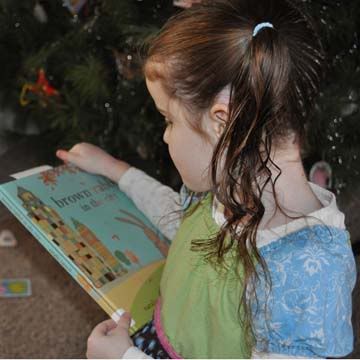 She seemed pretty excited to join the challenge as well. For every book she reads, a snowflake with her name on it will be hung on the wall somewhere in the library. When I explained this to her, she immediately grabbed a book from the basket and read it. Two actually. She read two books. At the end of this challenge she will be invited to a Winter Craft Party.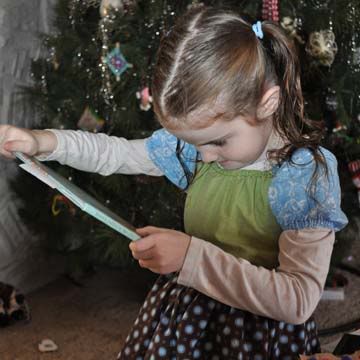 Chloe has always loved books. She used to spend hours just looking through all the books on her bookshelf in her room when she was a toddler. I couldn't believe how long she would spend doing that. At the beginning of this year when we first started learning to read, I got nervous. She did not like it nor did she want to learn. I hoped and prayed that by pushing her to learn to read, I wasn't going to take away her love of books. It scared me.
It excites me now to see Chloe reading to herself. She begs to read a story at bedtime in addition to my story. She still loves to have me read to her, but she also loves to read to me too. I couldn't be happier with how things are going in that regard. I love books and am so happy my daughter does too.
I now feel the desire to read a story to her so I will sign off now. Hopefully I can get some photos of some of our recent art projects up soon. We've been painting!