How I hated spelling words as a child. Every Friday, my heart would sieze up in panic over the dreaded spelling test. Uggg. How can I inflict this upon my own child? I can't.
I am so happy that Sonlight does not make me do this either. At the end of our week, we get to be creative with our spelling words. I am always looking for creative ways to use our spelling words so Chloe will enjoy writing them.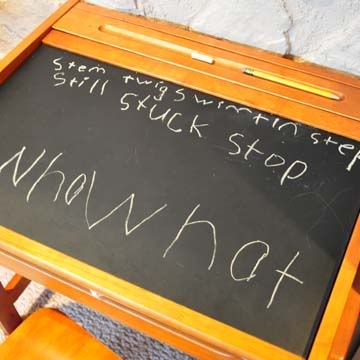 Every week I have her write her words on either the dry erase board or on her desk. This happens usually on Wednesday. Then on Thursday we get creative. Sometimes she paints the words.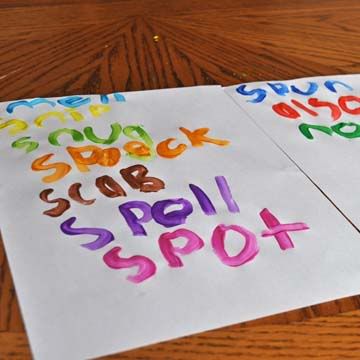 She has also written them in a cookie sheet filled with rice, with letter magnets on the fridge and with chalk outside on the sidewalk. Today I wanted something different, so I printed off all the letters of the words and had Chloe cut them out and glue them onto a piece of construction paper. (She needs more practice cutting so this served two purposes.)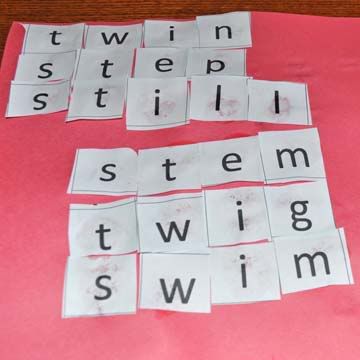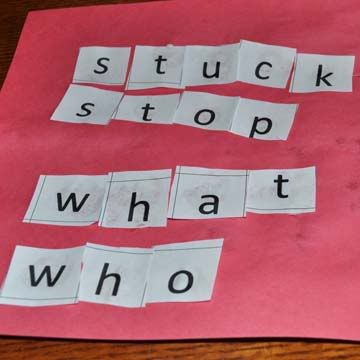 One of the suggestions in our science class was to spell out a words from the spelling list in seeds, so I gathered what few flower seeds I still had leftover from last year and Chloe wrote her letters in glue and then sprinkled seeds on top. Cute, eh? I just wish we had enough seeds to write her entire spelling list this way. She sure enjoyed it.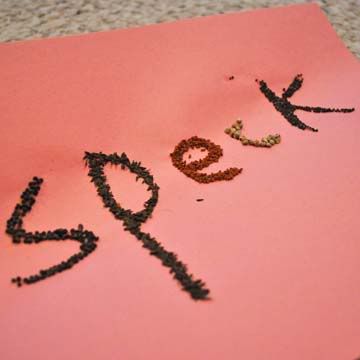 I need to do some research and find more creative ways for her to write her spelling words. These projects have been fun.