Chloe wants a sewing machine for her birthday so I told her if she can learn to hand sew well, I will purchase one for her birthday. I made the same promise last year but we didn't follow through with it. (That was partially my fault for not enforcing sewing time.) This year I am doing better making sure she spends time working on Home Ec each week. I alternate cooking lessons and sewing lessons each month. This month we are working on sewing. Next month will be cooking.
Anyways, I thought I would show you the projects Chloe has completed the past couple of weeks.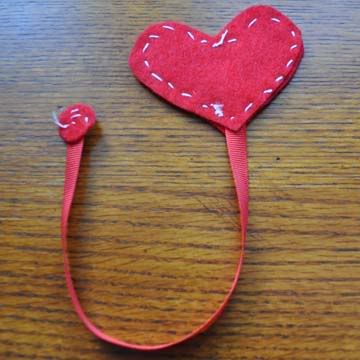 First she made this felt bookmark. It was a small enough project that she could finish it in about 20 minutes and see the beauty of a finished project instantly. This got her good and excited about sewing.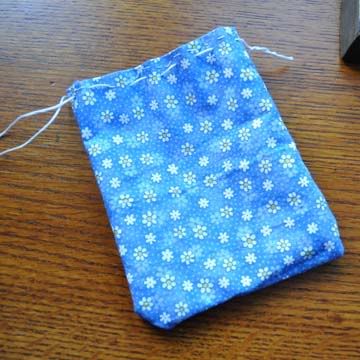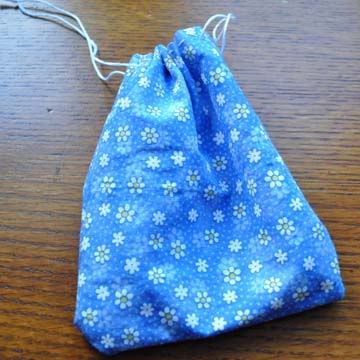 Last week she made this drawstring bag. This project took her a little bit longer to complete, but when she finished it she squealed in delight. I think it amazed her that she could actually make something useful and cute. She was so thrilled after that project that she had no problem sitting down for her next project this week.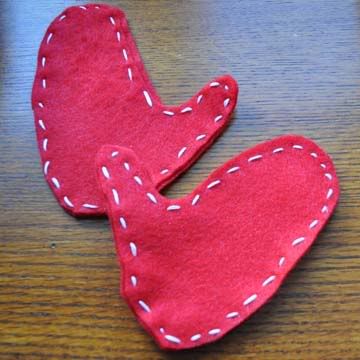 She sewed both of those in one sitting. After she finished the first one she exclaimed, "Ohhhh, how cute! Aren't these just so cute, Mama?"
He he he. I think I have her hooked. (grin)
I am using the lessons and projects found on
Kids Sewing Projects
. We started off this year with the
Pre-Beginner Lessons Level 1
. I love these lessons because it broke things down in pretty small steps/lessons. Even smaller than I would have thought to break it down. Like a whole lesson devoted to learning how to thread a needle. I would probably have just done this myself. Another lesson was on tying a knot. Again, something I would have just done myself. But it's been good for Chloe to learn how to do this and practice herself.