At this point, I am so far behind in posting about our homeschooling journey through kindergarten that I figured I better just start with some thing simple before I get so far behind I quit blogging about it all together.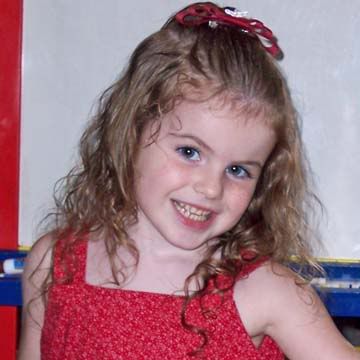 It is Friday and I sit here amazed that we have just finished 5 weeks of school. Yes! FIVE WEEKS! (some counties near me don't even start til this next week while some started this past week) Where has the time gone? We are both loving kindergarten. Preschool was okay...just okay. But kindergarten is where it is happening. Yes sire. The fun has begun!
Every morning after Bible, we put in our cd with the Bible verses in song and we dance around the room to the song a couple of times. Chloe reminds me to play the cd if ever I happen to forget this important part of our day. She loves dancing with me. Dancing to music has always been a fun part of our relationship. I love hearing her giggle and laugh as we dance, sometimes slow and graceful like ballerinas and sometimes silly and goofy. Sometimes it turns in to a chasing game and every once in a while escalates into an all out tickle war. (never, NEVER,
never
during school time though... School is serious business!)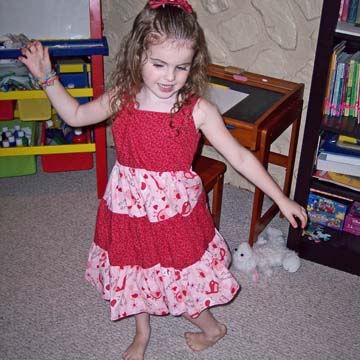 One of our science projects this week involved placing a stalk of celery into a cup of water with a few drops of blue food coloring in it. The purpose was to see that plants soak up water to their leaves to drink.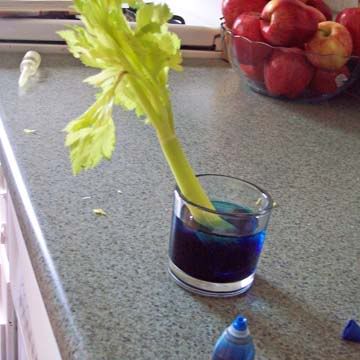 I couldn't believe it when it worked. It really did! Amazing! We now have blue celery!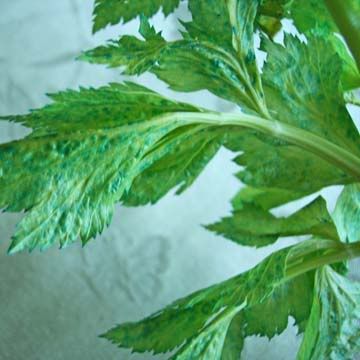 We finished reading
My Father's Dragon
by Ruth Stiles Gannett today and I just have to say something about this book.
We do a lot of reading in this house. When I say a lot, I mean A LOT! I have always loved reading books to Chloe from the time she was a day old. I just love reading. She has grown up loving books. She adores them. She spends hours at a time just thumbing through her books to look at the pictures. She loves books. Her favorites have always been the simple board books or Little Golden Books. She loves the stories of Mama's and their babies. She loves baby animals. She loves anything baby-ish. Chapter books? Not so much.
Last year, with preschool, there weren't very many books that sparked her interest. She listened because she "had to". That changed this year with My Father's Dragon. She actually wanted me to read the entire book over again tonight with her friend visiting. She loved it that much. Each day, when it was time to read aloud, she would race to the bookshelf to grab this book. She would tell her Daddy about it at the end of the day. She couldn't wait to get to the end of the book.
I LOVE THIS!!! I love to see her actually excited about a book. And not just her favorite book that takes less than 3 minutes to read, but an actual chapter book. I just needed to say that about this book.
Moving on. I love the ideas
Sonlight
includes in their Language Arts program. Everything is so intricately woven together. I am amazed. But one of my favorite parts of the program are the little games they include in the curriculum. The ideas to make LA fun. My daughter latched onto these things and on some days they are what keeps us sane. She now looks forward to LA instead of dreading it. Its fantastic.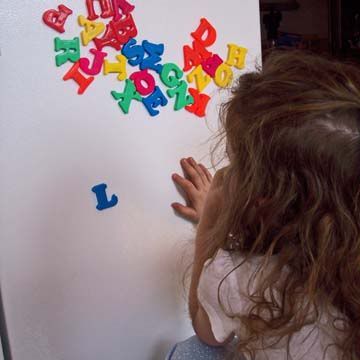 Here we are, spelling words on the fridge.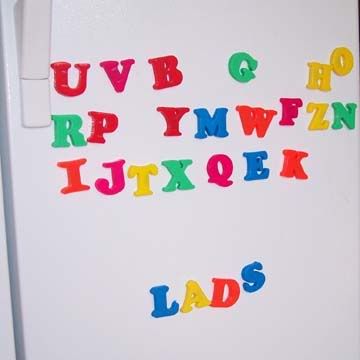 Another instant favorite was introduced to us this week. Sight Word Bingo!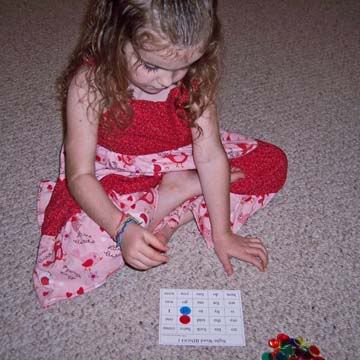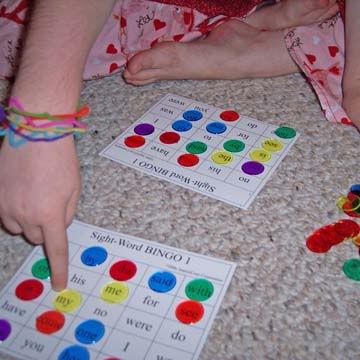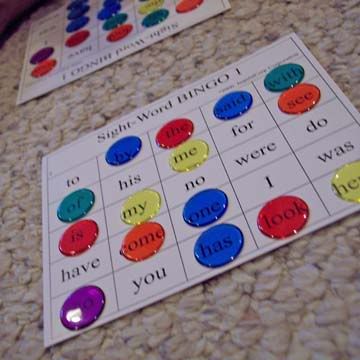 Now I have Chloe asking me, "Mama? You know that game we played for school? Can we play that again? It was fun!"
Imagine that!
Even our Math is incorporating fun things. I just have to plan at least a week in advance so I can make sure I have the supplies on hand to do the activities. (No Teacher's Manual with our Singapore K Math program.)
Here I gave her a pile of cards with dots from 1-10 and she had to sort them into order and then write the correct numbers underneath each one.
Today we started an art book I found on
Kinderart
. It is pretty basic and I am debating going through with my one page a week plan. We might just make the entire book next week, call it good and then do some painting projects for the following weeks.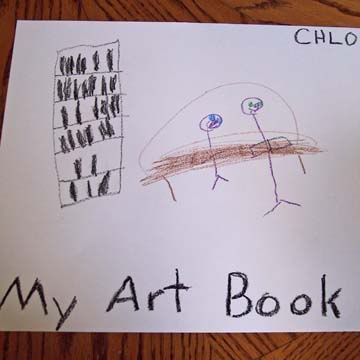 I had Chloe draw a picture of something related to our homeschooling. She could draw a picture of her getting ready for school or eating breakfast before school or something like that. The assignment on the website was to draw a picture of how you got to school. We modified it. Chloe decided to draw a picture of me reading the Bible to her.
The second page we talked about the three primary colors and I traced her hands for her to color. She glued the printed sheet down and then glued the entire page onto construction paper. I plan on laminating each page when the book is done. We actually used real drawing paper for the white pages.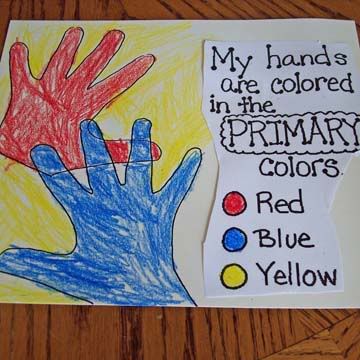 Because this project was so basic, I decided to start another project. I cannot show you everything since we are not finished yet. So, I will give you a sneak peak at what we worked on. I will show you the rest next week.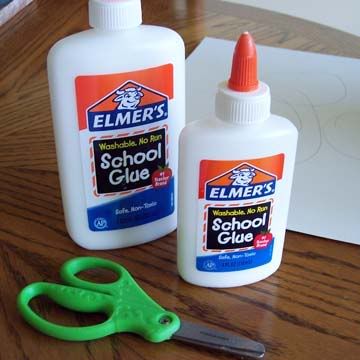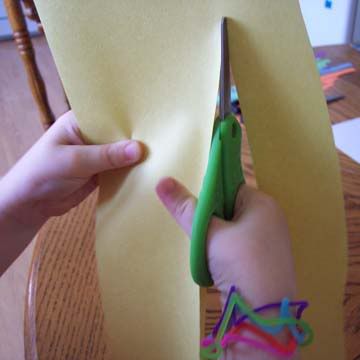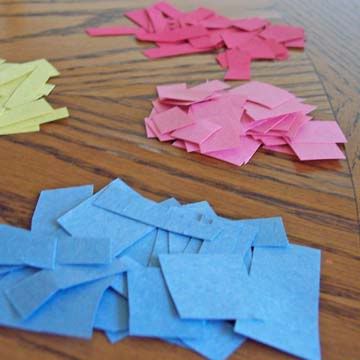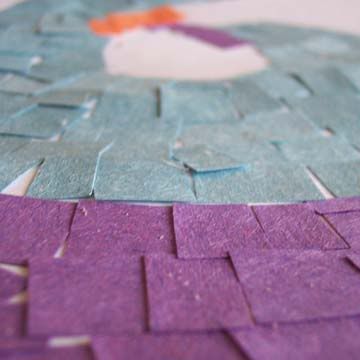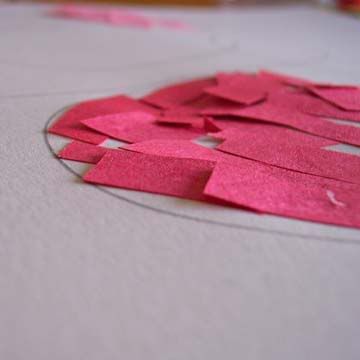 I am going to try harder to post more regularly. I have so much more to share but this post is quite long enough as it is, so I will save it for another day. Have a fantastic weekend. Get out and enjoy some fresh air and spend some time in God's wonderful and miraculous creation!