Here are some pictures of a few science projects we have made in the past couple of weeks.
First up is our volcano. Chloe picked some "trees" from our yard to put on her green mountain. She did her best to form the clay onto the soda bottle in the shape of a mountain with a tad bit of my help.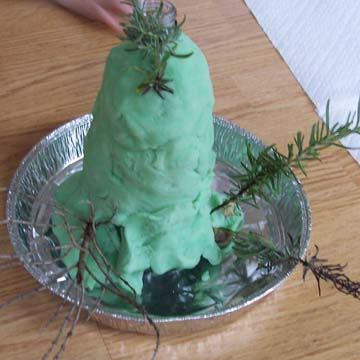 After adding the "special mixture" to the bottle we watched our volcano explode red lava.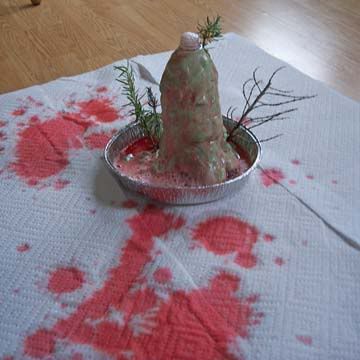 It happened so fast that I fear we missed the initial "blowing up" but luckily I caught it on video so we were able to watch it after we cleaned up the mess from my kitchen floor.
During our study of wind and air, we made a windsock. Chloe loved this simple project. She could handle most of the components herself and she enjoyed watching her "creation" blow in the wind.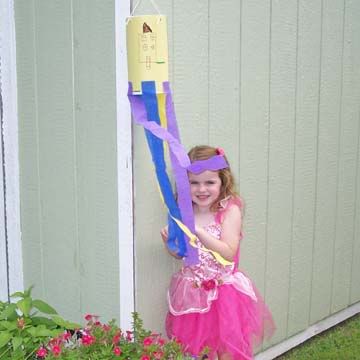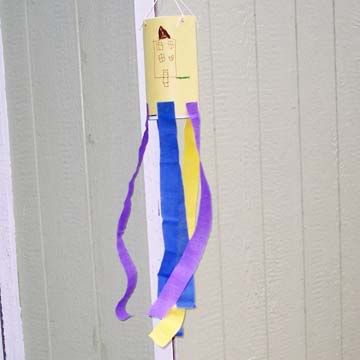 She saw the tails fly up during lunch after we hung it and she gasped, "Look, Mama! A
hurricane
!" I was pleased to inform her that while it was wind moving her windsock we were not in the middle of a hurricane. I told her that if it
were
a hurricane, her windsock would be blown to Canada and our shed would not be standing there. She felt completely comforted by my declaration.
Another favorite project was the fossils we made. I substituted the clay recipe in the curriculum for one on the internet because I didn't have enough salt. This one worked fine for our purpose. Chloe collected items from our backyard to make fossils of.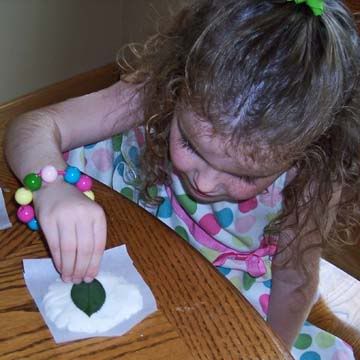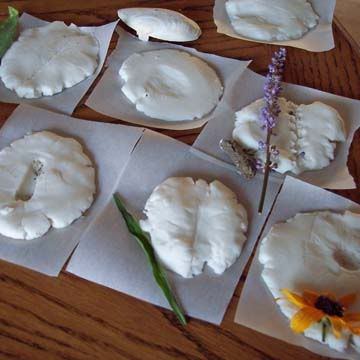 We have yet to paint the fossils because I think Chloe likes them white. We enjoyed seeing what the impression of each item was. More often than not, it wasn't the impression we thought it would be. The shell was the hardest one to get. It ended up not looking like a shell in the fossil. The flowers and leaves gave the best impressions. My personal favorite was the Dusty Miller leaf.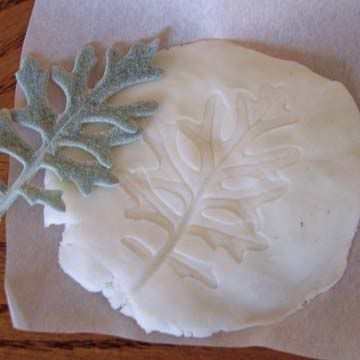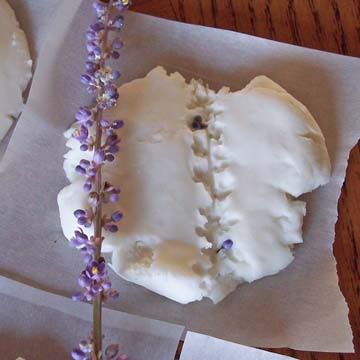 I have been quite impressed (no pun intended) with the science projects included in the Sonlight K curriculum this year. They have yielded positive results and many ear to ear grins and smiles from my daughter. I can't wait to see what else our kindergarten year has for us. Its been an exciting 4 weeks.