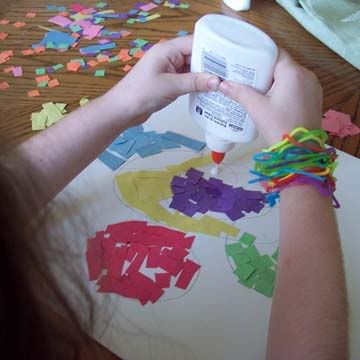 Today we finished a labor intensive art project. Little did I know when we began this particular project that it would take us more than an hour to complete it. (and two days too...) Chloe was glad when she finally finished her construction paper mosiac. I think she felt proud of herself for persevering. I think.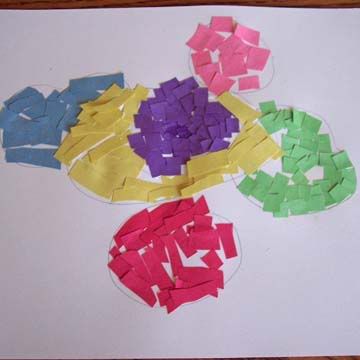 I had her draw simple shapes onto a piece of cardstock and then glue squares she cut out last Friday into her shapes. She choose circles. I found it fascinatingly curious that after she was finished, the picture minutely resembled a flower.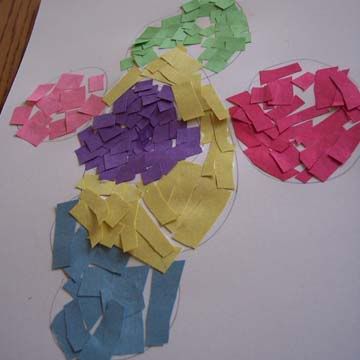 Funny how art can do that. I explained that (in a different context) to Chloe today as she was fussing that her squares were "falling off the lines" (or not staying in the shapes). I told her that there are never mistakes in art. We work within a certain context but sometimes other things happen and that is what makes art unique.
I explained it again when we made these adorable paper bag trees.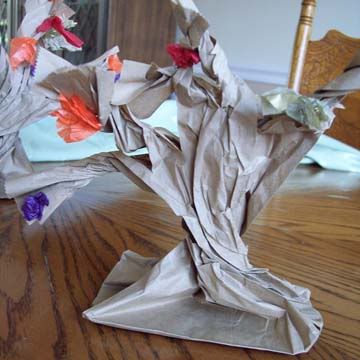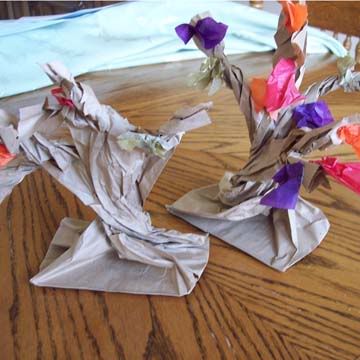 This project came from....yes....you guessed it...
Kinderart
again. (have you clued into the fact that I love this website yet?)
Last week we were "supposed to" start our sewing lessons for Home Ec. Well, somehow I forgot to do it so I got out the supplies today and we had our sewing lesson. I am using the lessons I found on
Kids Sewing Projects
. I love to sew, yet somehow when I begin to teach someone else how to sew, or crochet, or knit...I am unable to break down the steps simple enough for a beginner. This website does just that for me. I taught Chloe how to thread a large needle with yarn and then had her practice a running stitch around the edge of some plastic canvas. She did fabulous!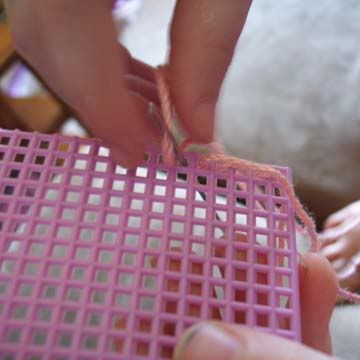 I love seeing her little fingers work so delicately. Someday those fingers are going to be the size of mine. That thought makes me want to cry. I love her little hands so much. I think I need to make one of those plaster molds of her hands or something. She is growing up way too fast.
Anyways, I have more to talk about in another post tomorrow. I am off to bed now. Enjoy each moment the Lord gives you. Thank Him for today. For this moment.
Oh...I almost forgot. I made myself a little mosaic as well. It seems to help Chloe focus on her projects when I sit alongside her and create one as well.