Okay. You know I must really be excited about this whole "homeschool" thing when I blog more on the homeschool blog than I do on my regular blog. I have spent more time this past month on school stuff than I have crafting. Wow! That's big. That's very big.
Today we went school supply shopping. Now, if Chloe were to attend public school, she would need to buy things for the classroom like tissue, and lunchboxes and backpacks and such. Well, since we homeschool, we don't need to stock up on a truckload of tissue paper. (That comes out of the grocery budget.)
So, what did I buy for "school"? Well, let me tell you. I am so super excited.
I found this idea on the
Sonlight Forums
for younger children who have a hard time sitting still during the longer story books without pictures. Chloe did struggle with this a bit last year. The idea I found was to have a cupboard (or box) filled with quiet things that they only get to play with during read-aloud time. Pretty nifty, right? This would also work for younger children who aren't ready for school yet. Just have some things for them to be busy with and use it only during school time.
Here are some supplies we purchased today for her quiet box.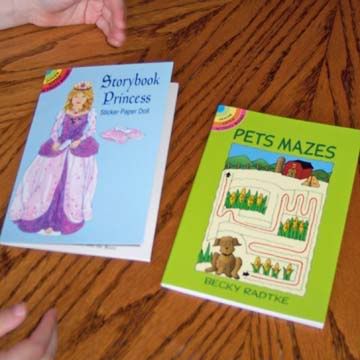 Sticker and Maze Books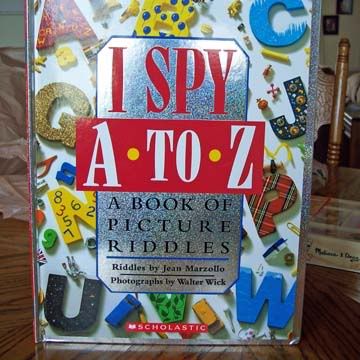 Easy I Spy Book



Wooden beads with Hemp cord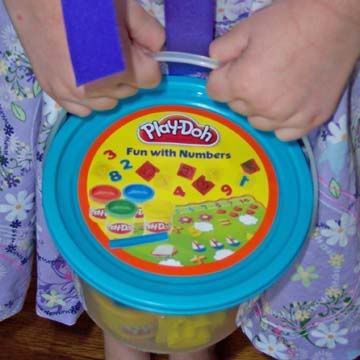 Playdoh set with number cutters and a mat to practice "math"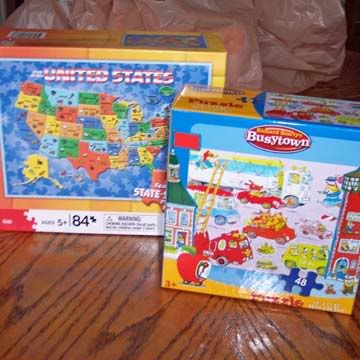 Puzzles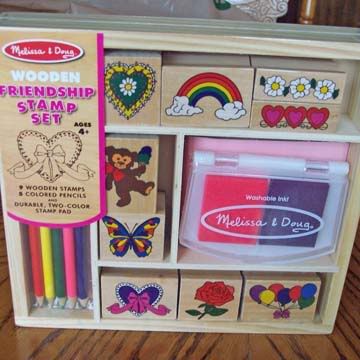 Rubber Stamps with Ink pad



Legos and Erector Set
I also have some other things from around the house that I put into the box too. Lacing toys, wooden letters and our shapes bucket from last year. My favorite addition though are the "real" art supplies.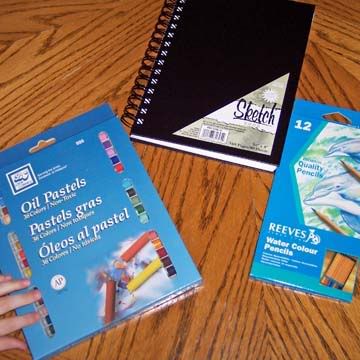 Chloe loves drawing so I thought this would make the box special for her. We will have a few simple rules for our box. It will only be for school read-aloud time. She MUST complete her Math and Handwriting workbooks without complaining or grumbling or anything of the sort in order to earn her quiet box privilege. I am excited to see how it works out.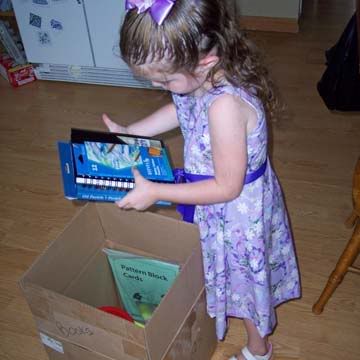 Chloe took one look at my cardboard "Quiet Box" and stated, "I need to decorate that."
Yes, she does. Maybe a good project for tomorrow.