I feel I must say this one more time. I LOVE HOMESCHOOL. And to narrow it down just a bit...I LOVE PRESCHOOL! Golly, this is so much fun. Who knew that school could be this much fun. So, we do have a little bit of groaning during workbook time, but the rest of the day is full of laughter and smiles and just a really, really good time. Check out some things we did today.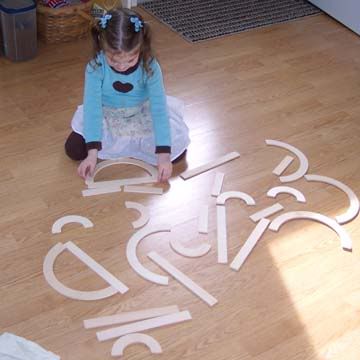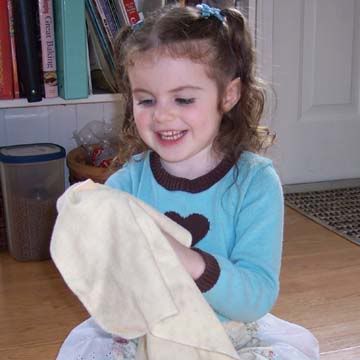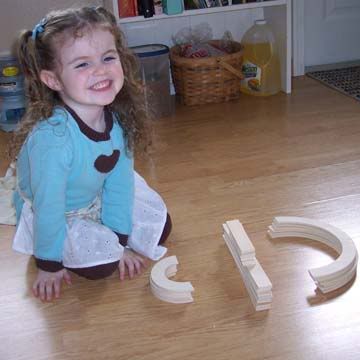 We polished and sorted the wood pieces that we purchased along with our
Handwriting Without Tears
curriculum. As we polished and sorted, we called each piece by name. Big Line, Little Line, Big Curve and Little Curve. This is to help Chloe become familiar with the words for when she will begin forming letters, I guess. She enjoyed it.
And now for the painting projects I promised. First, I decided to bigger-ize our splattering.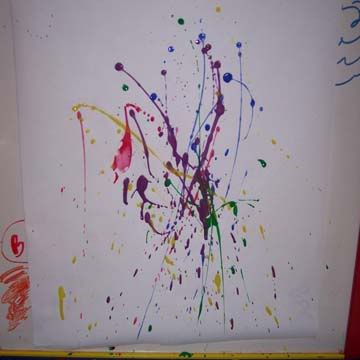 It took me about 5 minutes to convince my careful and fastidious little girl that it was wonderful to get paint everywhere. I even showed her how quickly I could clean it up. I kept saying, "Have fun Chloe. Just have fun!" She finally did. In the end she proudly proclaimed with a giggle, "This is my favorite painting Mama." Oh yes. I can see we will be splatter painting again in the future.
Next it was time for our new technique. String painting. This took a couple of tries to find the right string. Apparently baby yarn doesn't work. I used a nylon string and it worked much better.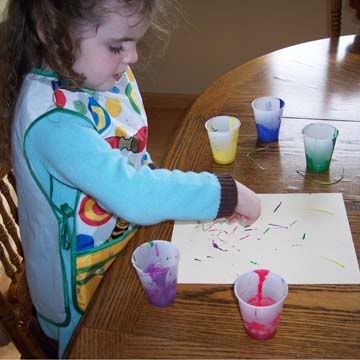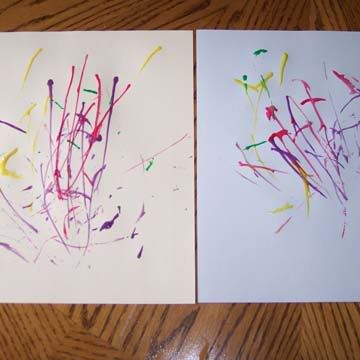 I heard a trace of excitement in Chloe's voice as she announced with this string painting, "It looks like Olivia's painting!" Sure enough, it does.
We had other fun today too but I still need to edit those pictures and get them ready to post. I will make a new post for those. Be prepared for more preschool fun soon to come!