So, today we started Day 3 of our homeschooling and we are beginning to feel some sort of routine with it already. I am seeing how things flow best and adjusting and tweaking the curriculum a bit to fit our own style.
Today, I thought I would share with you our routine. First, we start the day with prayer and our Bible lesson (complete with Bible verse and character trait.) We sit on the couch for this portion of our school day.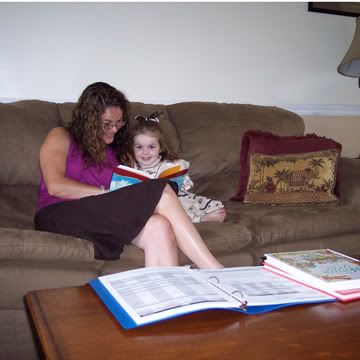 This is also where we read our storybooks and rhymes. Then we head over to the kitchen table for our school work.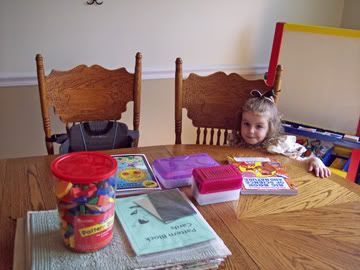 We do our workbook and our science here.
Then, we head outside for our physical education and our gross motor skills activity. (the activities vary so sometimes they are indoor projects instead)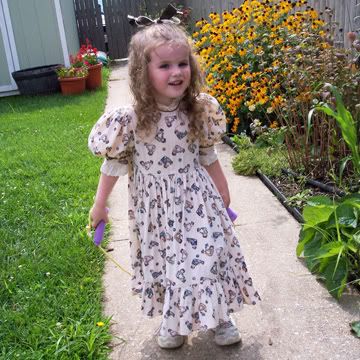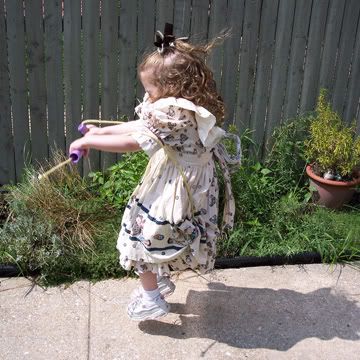 I thought that was a pretty cool picture. I tried teaching Chloe to jump rope for physical education and I caught her mid-jump. We realized quickly that it would be easier to jump rope without her pinafore on so we took it off and that helped her get the rope over her head easier. After physical education and our activity, we head back inside for one more reading and then Chloe enjoys working with her shape blocks.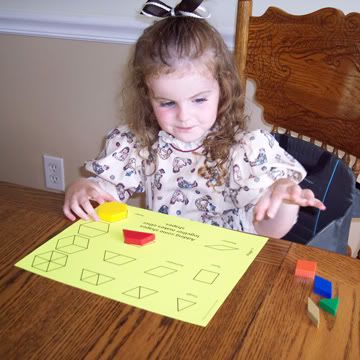 Sometimes we add an art project in there like painting or something else. For music I have borrowed a classical cd from the library and we play that during breakfast. If she finishes eating before the cd is over, I allow her to dance around the living room before we start our chores. Chores are always finished before we begin school for the day. It helps Chloe to get out her energy too before we begin.
So, this is what our school day looks like so far. We will see how it goes for the next couple of weeks.