Today marked the beginning of our exciting journey this year. The preschool journey. Our curriculum finally arrived at our doorstep today. We ended up choosing Sonlight curriculum because of the mass amount of books included. Many of you already know me...I love my books. It is one of my biggest desires to pass on this love of books to my children. (child, right now)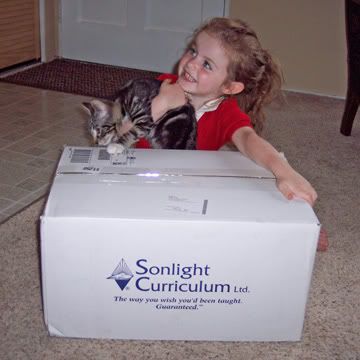 We immediately tore into the box to see all the goodies inside.
Oh the books! Glorious books!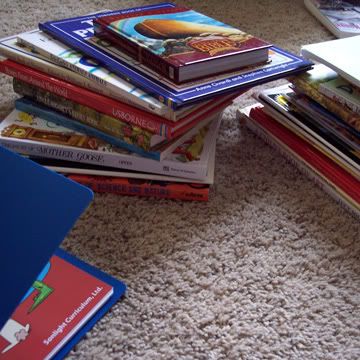 I don't think I have been this excited in a long, long time. Well...probably since Chloe's 4th birthday. Anyways, Chloe couldn't wait to get started and since neither could I, we began our first official day of preschool today. I was quite surprised that it took us less than 30 minutes. Wow! This will be a piece of cake. And most of it was reading out of storybooks. It couldn't have been easier. I am extremely pleased with our curriculum choice so far and I can't wait to see what this next year will teach us, together.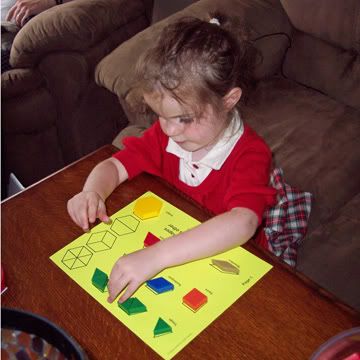 I am starting school as early as possible (which was why I started it today on the very day the books arrived) so that we can take time off when James returns home from his deployment this spring. He will be gone for 6 months and I want to be able to have 2-3 weeks off when he returns so we can just enjoy being a family again. Also, we have put in for orders to Germany or England and so there is a strong likelihood we will be moving in March/April. We will know in September and I will be able to tell you then, where and when we will be moving.
Well now... I must be off to spend some precious time with my dear ones playing games for the afternoon. Have a fabulous day!